Regular price
$18.99 USD
Sale price
$18.99 USD
Unit price
per
Sale
Sold out
View full details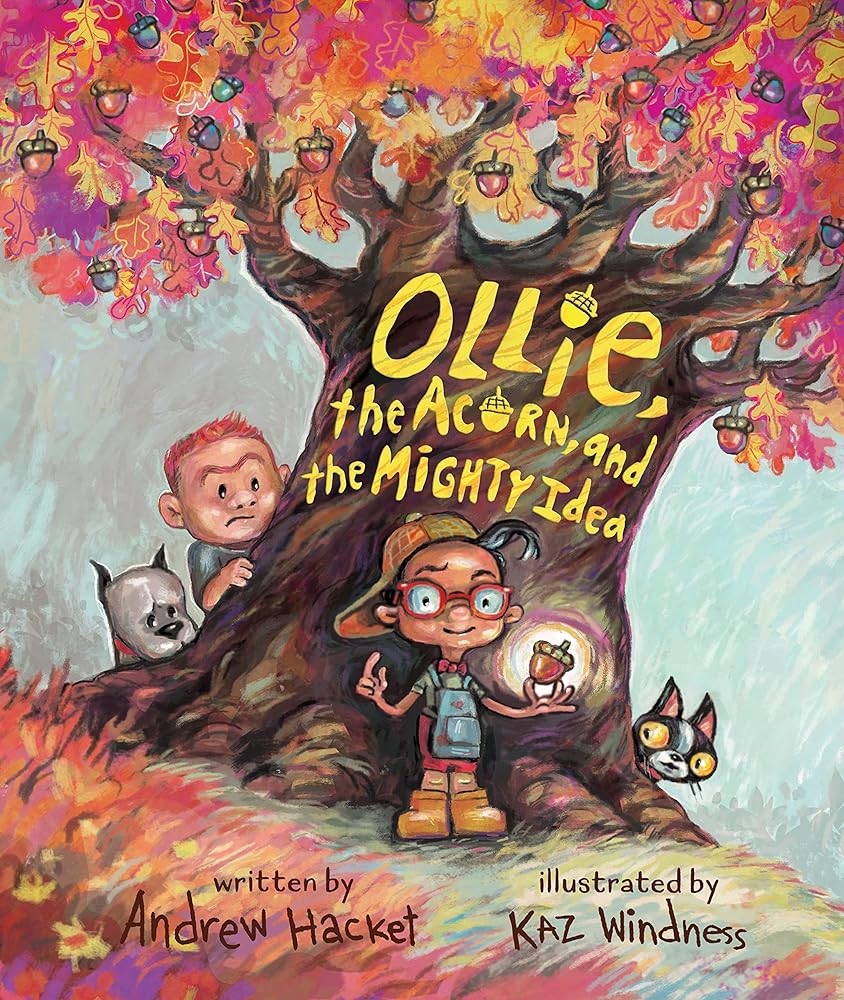 Ollie Alexander Kandersteen, successful amateur gardener, longs to be a tree: Strong. Tall. And mighty enough to stand up to Everett, the bully next door. Ollie is rather short for his age, and when things are too heavy or too high to reach, Everett is sure to point it out. Ollie wilts, he withers. Inside and out, he feels small.
But when Everett, feeling jealous of Ollie's gardening skills, steals Ollie's sapling, an idea takes root…"I couldn't. I shouldn't." But he does! Ollie SWALLOWS an acorn. He waits, wonders, and rumbles … Burp!
With a little care and cultivation, a tree-mendous transformation begins! Ollie's feet root, his arms branch, his locks leaf, and his limbs stretch to the clouds. He's finally strong and tall enough to confront Everett. But when he does, he finds out that being the biggest doesn't always mean you're the mightiest and getting even with a bully might just make you feel smaller than ever.
Readers of all ages will root for and relate to Ollie in this whimsical story about working together despite differences, the power of kindness, and what it truly means to be mighty.
32 Pages • Page Street Kids (2024)