Regular price
$18.99 USD
Sale price
$18.99 USD
Unit price
per
Sale
Sold out
View full details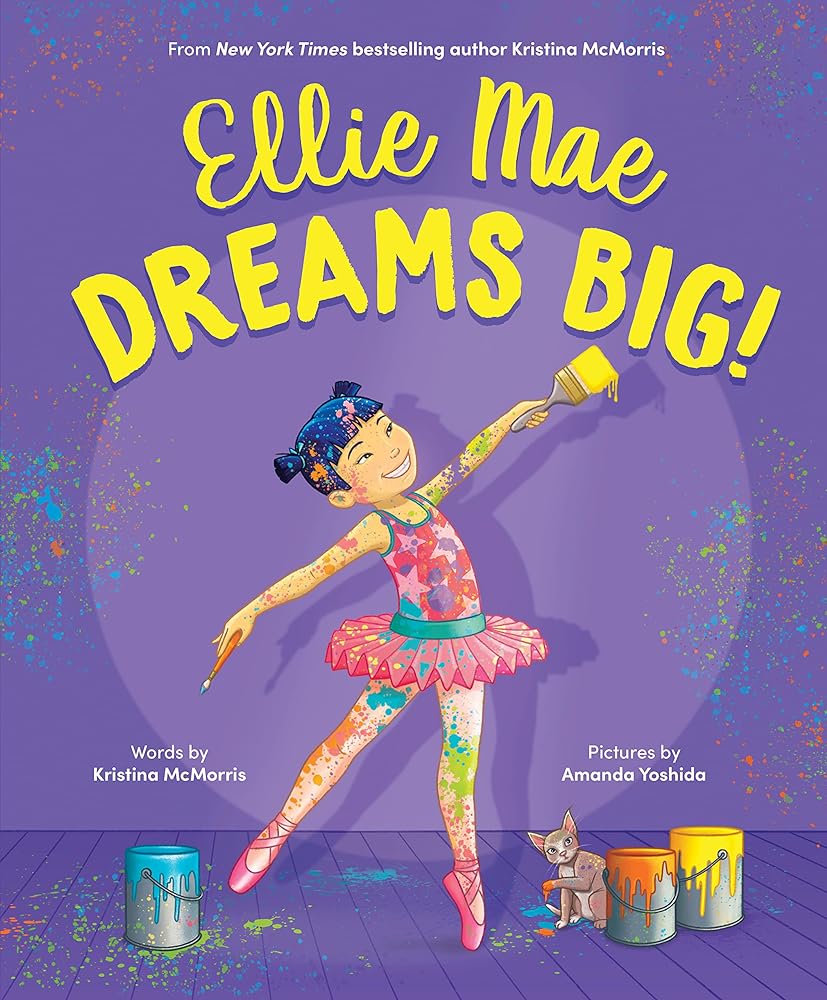 The sister duo of New York Times best-selling novelist Kristina McMorris and award-winning artist Amanda Yoshida makes their collaborative debut with a delightful story of a girl whose big dreams are far from ordinary.
"What do you want to be when you grow up?"
At the teacher's all-important question, Ellie Mae's mind swirls with ideas. An astronaut or a chef? Better yet, why not an astronaut-chef? Since the moon is made of cheese, her galactic grilled-cheese sandwiches could be known throughout the universe! Or . . . she could be a 'ballerina-painter,' creating masterpieces while leaping across the stage.
In the end, there are so many options, Ellie Mae fears she can't possibly pick―until the answer dawns on her. What she chooses will surprise her classmates as much as the reader!
40 Pages • Sourcebooks Jabberwocky (2024)