Regular price
$17.99 USD
Sale price
$17.99 USD
Unit price
per
Sale
Sold out
View full details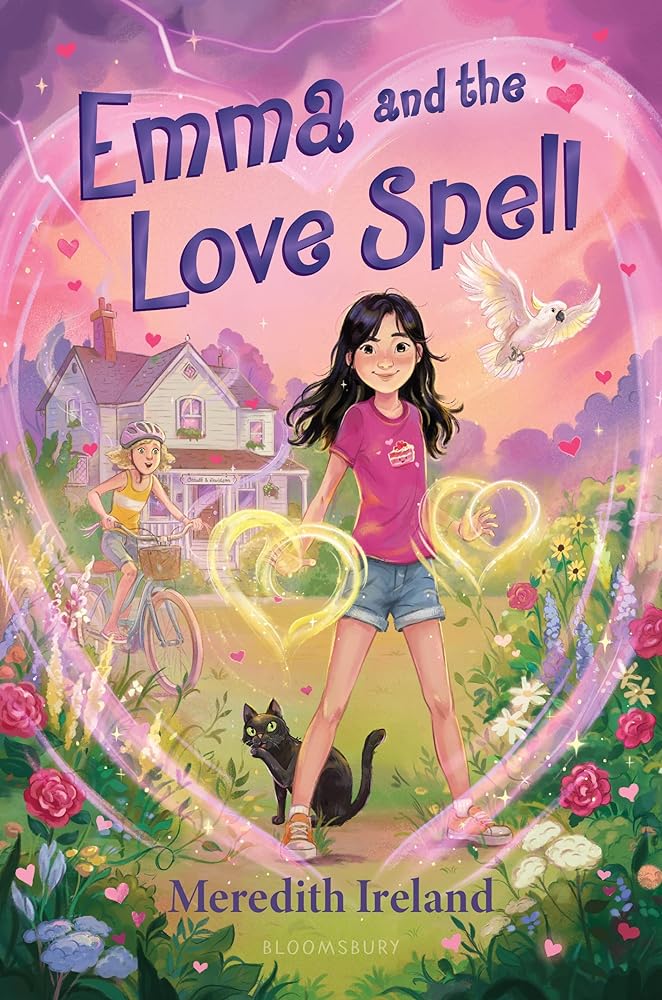 Witchlings meets The Parent Trap in this contemporary fantasy about a girl who tries to use her fickle witchy powers to keep her best friend (and secret crush!) from moving away.
Twelve-year-old, Korean American adoptee Emma Davidson has a problem. Two problems. Okay, three:
1. She has a crush on her best friend, Avangeline, that she hasn't been able to share
2. Avangeline now has to move out of their town because her parents are getting a divorce
3. Oh, and Emma is a secret witch who can't really control her powers.
It's a complicated summer between sixth and seventh grade. Emma's parents made her promise that she'd keep her powers a secret and never, ever use them. But if Avangeline's parents fell back in love, it would fix everything. And how hard could one little love spell be?
This fast-paced, heartfelt story is a powerful exploration of learning to embrace who you are, even when your true self is different from everyone around you.

288 Pages • Bloomsbury Children's Books (2024)